If your idea of a minimalist living room is a white space with no furniture, prepare to have your perception totally changed! We've found some beautifully unfussy yet still cosy lounges to show you todays, each of which has been curated by a talented interior designer that clearly know the difference between minimalist and bare! Amazing colours, breathtaking focal points and great use f natural materials have all brought minimalism into the modern era here, so let's take a look and get inspired!
1. Wow! limiting the colour palette to grey and natural wood has made this minimal space maximally beautiful! There's just the right amount of warmth to avoid looking cold!
2. A large room has been divided up naturally with well proportioned furniture and neutral colours here! Who knew minimalism could include so many accessories as well?
3. There might not be a lot of furniture in here but what there is, is a wonderful variation of textures! This leads to such a luxurious and comfy aesthetic, without any clutter!
4. Talk about striking focal points that negate the need for little accessories! The fire and light here are INCREDIBLE! No wonder all that's been added are a few sofas!
5. Sticking to a rigid colour scheme has made for a such a beautifully simple living room here, but not at the expense of comfort! Simple really can be sumptuous!
6. Yes, there are pictures and cushions here, but not really much else, in the way of accessories, which makes this traditional and elegant space wonderfully minimal as well.
7. Don't go thinking you can't have ANY little finishing touches in your minimal living room, as nested tables and candles show you just how lovely they can be, here! The key is to have functional additions, rather than purely decorative ones.
8. Sticking to a retro aesthetic with all the furniture here has made for a seamless and elegant space that feels spacious and understated, yet still very stylish.
9. Just look at the way that shapes have been used to create a minimalist look in this living room! Keeping everything angular makes for such a striking and stark look that still has a great deal of comfort and warmth, thanks to the fire!
10. Wow! So this is more of a stereotypical minimalist living room, given how white everything is and we can see why the trend is so popular! Talk about fresh and rejuvenating!
11. Monochrome never looked so stoic! With only a few piquant mustard accents to break up the scheme, this living room is a masterclass in understated and minimalist chic! Even the wall shelves are so simple yet eye-catching!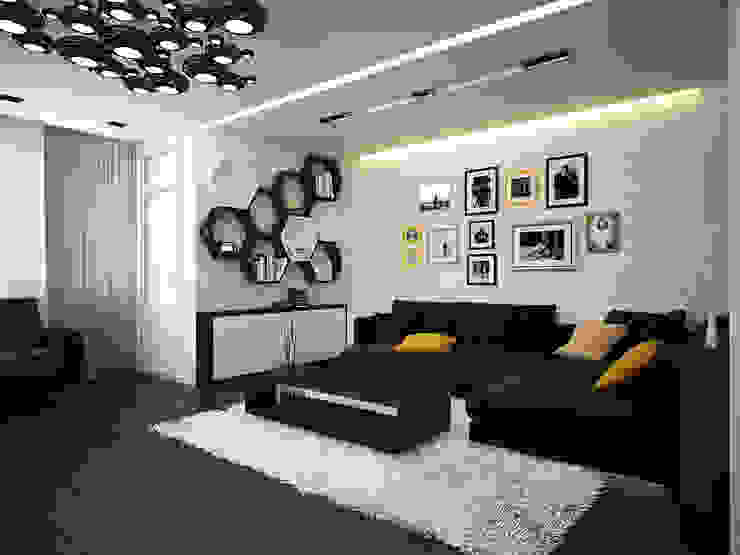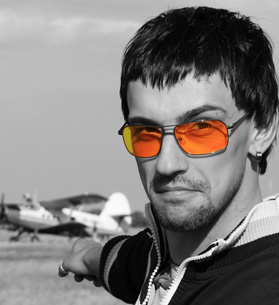 Квартира для души
Polovets design studio
12. When minimalist simplicity is what you're after, you have to consider more muted natural tones and this living room is proof of that incarnate! Every piece of furniture flows into the next and the aesthetic is lovely.
13. How's this for an ingenious idea? By making more of the ceiling lighting, the rest of the furniture can be kept simple, with just some colour accents for variation.
14. Now this living room is all about the statement wallpaper, which offers a bit of texture and pattern, but without encroaching on the simplicity of the space! That's a clever way to avoid boring design!
15. Finally, if you love colour, you can still enjoy some minimalism, as this living room proves! Light, free of clutter and utterly beautiful, it shows that a little bit of pastel goes a really long way!
For more minimalist inspiration, take a look at this Ideabook: Hot hot hot minimalist kitchen trends.